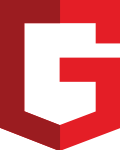 OFFERING A FULL RANGE OF INDUSTRIAL, COMMERCIAL AND RESIDENTIAL PROPERTY SERVICES DESIGNED TO KEEP YOUR PROPERTY LOOKING GREAT
Graffiti Guard are leaders in property maintenance and property image enhancement services. We have been at the forefront of property services for over 45 years.
Provision of ongoing property image maintenance programmes is our focus and our strength.
As industry specialists, we have worked with many clients, including corporate, local and central government agencies, to develop and implement sound, cost-effective, integrated property management programmes that:
Enhance property image
Sustainably preserve and protect property assets
Monitor and report asset condition.
Where we have 'taken ownership' of property portfolios, we have substantially eliminated clients' issues through a combination of cohesive, proactive management systems and prompt and effective service delivery.
Our "Integrated Management System", extensive qualifications, external certifications, team of experienced managers and skilled specialised technicians, and our fleet of purpose-designed vehicles provide a powerful and coordinated resource.
Our programmes combine the best technical solutions and fair prices.
Clean Wall Guarantee
We will create a tailored plan to remove all graffiti vandalism from agreed areas for a year!
Fixed Price – Hassle Free
Learn More

100% Kiwi Owned & Operated

Auckland, Wellington, Christchurch

Quick Response Time

Technology Driven

Focussed on Health & Safety

Clear Communication