Company Profile
ABOUT GRAFFITI GUARD 
For almost 50 years, Graffiti Guard Services have been the vanguard in graffiti management & property image enhancement.
Our Facilities Management Plans are tailored to meet the needs of each individual client and promise to remove the hassle of overseeing ongoing property image management.
We work with our clients to develop and implement sound, cost-effective, integrated property management programmes that:
Enhanced property image
Selected property maintenance
Monitor and report asset condition
TRUSTED ASSET MANAGEMENT
Graffiti Guard is a privately owned, 100% New Zealand company.
We have built our great reputation on providing a personal service that is second-to-none.  At Graffiti Guard, we want to ensure we are always accessible to our clients.  You can call us any time to discuss your facility management needs – we are only ever a phone call away.
Our large portfolio of clients includes:
Commercial businesses,
Industrial businesses,
Local government agencies and organisations,
Large central government agencies and organisations.
Our clients have come to expect a high quality of workmanship and support – they have not been disappointed.
COMPANY CORE VALUES
At Graffiti Guard, everything we do is influenced by our core values.  These values were written, and are owned, by the Graffiti Guard team.
We're straight up
Our word is our bond
We don't hide behind emails
We return phone calls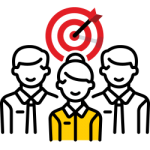 Do it once, do it right
Teamwork is at the heart of all we do
A job is won or lost on defects
and remedials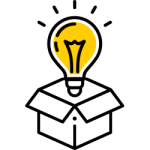 Innovative
We embrace change
We love technology
We find smart solutions
COMPANY ATTRIBUTES
At the background of all we do are these attributes:
Integrated Management System externally audited including ISO, Health and Safety and Environmental Qualifications
Highly trained management, supervisors and staff
Proven expertise and performance for many clients over many years
In-depth knowledge of the required work and the necessary standards
Enviable Health and Safety record
Clean Environmental record
Quality over the long term
Technical expertise
Proactive maintenance focus